The next 250-word fiction contest will take place 1 April to 30 June. We'll begin accepting submissions on 1 April but won't begin posting them until 15 June.
This year it's all for charity. The submission fee will be $5, and all money raised, less Submittable fees, will be donated to a charity
of the winner's choice
. We'll have more information as the event approaches.
Meanwhile a flash fiction contest is currently underway. $1,000 for 1,000 words. Visit the
Contests Page
for more information, or click on the following link to enter: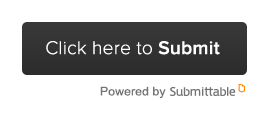 Our anthology has been released. It contains the winners and finalists of the 2013 short story and poetry contests, as well as all three Lascaux 250 winners:
Finally, we're launching a new journal in February. And of course we're running a contest to promote it. This contest has no fee. The winner receives $10 a word. For one sentence. No maximum length. We're calling it The Great American Sentence contest.
The new journal, Easy Street, is presently under construction. You can watch the bricks and drywall go up:
Visit the
Apply
page if you'd like to contribute.